Terms and Conditions
Whisky & Stone (ABN 94 156 796 143, PO Box 39, Bendigo, 3550, Victoria, Australia) and its associates, successors and assigns (collectively referred to as 'us', 'we' and 'our) are providing their goods and services to you (the person making an order with us) subject to the following terms, which are also known as our terms and conditions of trade ("Terms of Trade"). By agreeing to purchase a product from us, you agree to be bound by these Terms of Trade.
If you need to contact a Whisky & Stone representative please fill out the form on our 'Contact' section of our website otherwise contact us on whiskyandstone.store@gmail.com. Whisky & Stone reserves the right to change and alter these terms without giving prior notice and it is up to the user of the website to take responsibility to return to this page to review any changes that have been made. Any changes made to these Terms take effect from the exact time of posting on this website. It is advised before the purchase of any product that you review this section. The last time these Terms and Conditions were altered was in November 2022.
Prices, Payment and Product Availability
Once an order has been made, you must pay the price stated on our website as being the purchase price for the relevant products (subject to the below paragraphs). It is your responsibility to confirm what is in your cart prior to making a purchase. We do not provide refunds for products that are mistakenly purchased. Payment may only be made in the methods provided on our website. We will not ship any ordered products until payment for those products have been received. Unless otherwise stated, the price of our products does not include shipping and handling costs.
By placing an order with us, you warrant and represent to us that:
You understand the nature and effect of these Terms and agree to be bound by them;
You are authorised and legally permitted to purchase the products being ordered;
You are authorised and legally permitted to effect payment for the products being ordered using the payment method selected;
The information provided to us in connection with your purchase is accurate and complete.
You agree to indemnify us against any and all expenses, losses, damages or costs that we may sustain or incur in connection with any breach by you of the above warranties.
Whisky & Stone will attempt to make the product and quantities advertised on this site available at all times. However this cannot always be guaranteed. Whisky & Stone does not make any warranties with respect to the availability of its products and will not be liable for any products that are not available at the time of your checkout. The customer will be notified as soon as is reasonably possible when this occurs and advised on what to do to solve this problem. With the exception of those products purchased on a subscription basis, Whisky & Stone's prices are subject to change without notice.
Whisky & Stone reserves the right to refuse or terminate/cancel orders when there has been website malfunction or error such as technical difficulty, an incorrect price has been displayed, your billing or shipping information is incorrect, we have grounds to believe that you are not authorised or legally permitted to make the relevant purchase, we have grounds to believe that you have breached these Terms or any force majeure events have occurred.
Notification to the customer will be facilitated immediately after this has been notified to us and any payment already received from the customer will be refunded.
Promotions
We may, from time to time, run promotions where certain products, or a combination of products, are offered for sale at a discounted price.
All promotions are subject to availability and while stocks last.
Any products purchased outside of the advertised time frame set out by Whisky & Stone will not be eligible for the promotional price. Where there is no promotion period specified, the relevant promotion will end when it is discontinued on Whisky & Stone's platforms.
Terms of Product Use
You must only use the products in accordance with the instructions provided and only for the purpose in which they are provided. Nothing in these terms provide you with any entitlement or right to sell, licence or distribute our products to third parties.
This site is solely an online store for optical products and their respective maintenance products. This website is not a substitute for professional medical advice, however we do advise to consult your health care practitioner/optometrist or physician before the purchase of any products listed. Your physician or health care practitioner can address any concerns, medical questions and queries regarding the possible treatment of any medical condition. Whisky & Stone does not, and is not, able to give or intend to provide any advice in connection with your medical related questions. This website does not replace any medical professional resource.
We do not represent ourselves as an optometrist/physician and nor is this implied. By placing an order through Whisky & Stone you accept all risks associated with the product as well as any complications that may arise as result of your use of the product.
Shipping and Handling Information
All orders placed (other than those placed in peak periods) will be dispatched from our warehouse within 3 business days (based on the time in Victoria, Australia). In peak periods, please allow for up to 6 business days for dispatch.
Deliveries will be made to the shipping address nominated by you and it is your sole responsibility to ensure that the address provided is complete and accurate.
We are not responsible for delays, lost or damaged shipments or orders sent to incorrect, invalid addresses or correct addresses. In the event that a product is lost in transit, Whisky & Stone will help as much as is reasonably necessary to trace a missing parcel.
Orders may end up being returned to us for various reasons including, non-payment of fees, duties or taxes, incorrect address, unclaimed at post office, etc. If a package is returned or rejected, the customer will need to email whiskyandstone.store@gmail.com to arrange redelivery and will also have to pay for all postage costs.
Risk in the products purchased will pass to you once delivery has been made to your nominated address.
Please direct any shipping related inquiries to hello@whiskyandstone.com.
Shipping Time-Frames
Australia:
Australia Post Standard: 5-10 Business Days
Australia Post Express: 1-3 Business Days
New Zealand:
Standard Post: 6-12 Business Days
Express Post: 2-5 Business Days
US/Canada:
Tracked Standard: 7-14 Business Days
United Kingdom:
Tracked Standard: 7-14 Business Days
Rest of World
Tracked Standard: 7-14 Business Days
*All shipping times exclude clearance/customs delays and any other delays caused in circumstances that are outside of our control.
Please note that all shipping time frames are from the date of dispatch, not the date that your order is made.
Taxes, Fees and Duties
When, or after delivery is made, there may be fees, duties, import/export and excise taxes, as well as other fees or assessments which may be assessed or levied by any national, State, or local government and any of their departments and subdivisions in relation to the ordered products. These charges are not included in the original shipping charge, and must be paid by you in addition to the amounts stated on our website. You will not be entitled to payment or reimbursement by Whisky & Stone for those charges. If you fail to pay the required fees, duties, taxes or assessments and the items are returned to us, we will provide you with a refund for the returned products minus the return delivery costs.
If you are unsure of the charges and whether you will be affected, please contact your local customs office. 
Returns Policy
If you consider that an item is defective and you are entitled to a replacement or a refund, you must first email whiskyandstone.store@gmail.com and describe your problem.
Subject to the below paragraph, Whisky & Stone will offer a refund for defective items only if the defective product is returned to us, or you provide us with a video demonstrating (to our satisfaction) that the product is defective, within 30 days of your receipt of the same. We will review your claim as soon as we can and, if we are satisfied that your product is defective, we will provide you with a refund for the defective product.
We offer a one (1) year warranty for our glasses. If, at any time within one (1) year(s) following your receipt of the glasses, a manufacturers fault occurs for any reason and you have used it in accordance with our instructions, we will provide you with a replacement pair of glasses free of charge. To make a claim under this warranty, you will have to return the glasses to us, within one (1) year(s) from the date that you received it. We will review your claim as soon as we can and, if we are satisfied that the glasses are faulty, we will send you a new pair of glasses.
If you elect to return the defective product to us, it is your responsibility to pay for shipping costs upon return. Refund will be limited to the cost of the item being returned via regular post, not express. An item returned via express is the responsibility of the user and a partial refund of only the actual regular mail will be refunded. It is the user's responsibility to be aware of this.
Limitation of Liability
To the maximum extent permitted by the applicable law:
we do not make any warranties or representations other than those expressly set out in these Terms; and
all terms, representations and warranties that may be excluded by law regarding our products and the provision of them are expressly excluded from these Terms.
If any legislation implies into these Terms any term or warranty and also prohibits provisions in a contract excluding or modifying the application of or exercise of, or liability under, that term or warranty, is deemed to be included in these Terms.
To the maximum extent permitted by the applicable law, we expressly exclude liability for any:
indirect, special, incidental, or consequential loss or damage suffered by you which may arise in connection with these Terms, or the provision of our products, their use, or in respect of other equipment or property;
loss, damage or expense that you may incur or suffer (as the case may be) as a consequence of any act or omission of any third party service provider; and
loss of profit, business, revenue, goodwill or anticipated savings.
If any legislation or law implies into these Terms any term or warranty and also prohibits provisions in a contract excluding the application or exercise of that term or warranty then, to the maximum extent permitted by law, our liability for a breach of such a term or warranty will be limited, at our sole option, to any one or more of the following:
the supplying of our products again; or
the payment of the cost of having the products supplied again.
To the maximum extent permitted by law, if for any reason we are directly or indirectly liable to you in respect of any products provided, our maximum aggregate liability in respect of all claims made by you will be the amount charged by us in respect of those products.
Dispute Resolution
Unless otherwise specifically provided in these Terms, a party to these Terms must not commence court proceedings, save for proceedings seeking interlocutory relief, in respect of a dispute arising out of these Terms unless it has complied with the provisions of the below dispute resolution process.
A party must give the other a notice (dispute notice) setting out:
what the party considers is in dispute; and
what that party requires to be done to resolve the dispute and the grounds it has for those requirements.
If the dispute is not resolved within five (5) business days of delivery of the dispute notice, the parties must, within two (2) business days, appoint a mediator approved by both parties or a mediator appointed by the President of the Victoria Law Society. The parties must ensure that the mediation is held and concluded within 15 days of the appointment of the mediator.
Evidence of anything said or done in the course of attempting to settle a dispute is not admissible in any subsequent proceedings.
During the dispute resolution process the parties must continue to act in accordance with these Terms.
If the dispute is not resolved by mediation within 30 days of the delivery of the dispute notice then either party may terminate the mediation.
Costs associated with the appointment of a mediator shall be borne equally between the parties to the dispute.
Subject to the above paragraph, each party must pay its own legal costs and disbursements connected with the dispute.
Intellectual Property
Except to the extent owned by our suppliers or licensors, we own all Intellectual Property Rights subsisting in our website, our products and our branding. Nothing in these Terms or our website in any way grants you any right or entitlement of whatever nature in respect of our Intellectual Property Rights.
We reserve all rights, title and interests in our Intellectual Property Rights.
For the purposes of this paragraph, Intellectual Property Rights means intellectual property rights conferred by statute, common law or equity in any part of the world including (without limitation) patents, trademarks, copyright and neighbouring rights, designs, domain names, know how, circuit layouts, moral rights, rights in get-up, inventions and other results of intellectual activity in the industrial, commercial, scientific, literary or artistic fields, whether registered or not, and all other rights of a like nature which are now or may in the future subsist or be conferred in relation to them by the law in force in any part of the world, including all renewals and extensions.
General
With the exception of those terms provided on our website, these Terms contain the entire agreement between the parties hereto and no representations, inducements, promises or agreements oral or otherwise not embodied herein shall have any force or effect other than as expressly provided in this document or subsequent to the date hereof in writing and signed by a proper and duly authorised representative of the party to be bound thereby.
If any provision of these Terms are prohibited by law or judged by a court to be unlawful, void or unenforceable, the provision shall, to the extent required, be severed from these Terms and rendered ineffective as far as possible without modifying the remaining provisions of these Terms, and shall not in any way affect any other circumstances of or the validity or enforcement of these Terms.
These Terms are governed by and is to be construed in accordance with the law applicable in Victoria, Australia.
Each party irrevocably and unconditionally submits to the exclusive jurisdiction of the courts of Victoria, Australia and any courts which may hear appeals from those courts in respect of any proceedings in connection with these Terms.
Any failure or delay by us to exercise a power or right does not operate as a waiver of the power or right. The exercise of power or right does not preclude either its exercise in the future or the exercise of any other power or right. A waiver is not effective unless in writing. A waiver of a power or right is effective only in respect of the specific instances to which it relates and for the specific purpose for which it is given.
You must not assign your rights or obligations pursuant to these Terms to any other person without our prior written consent.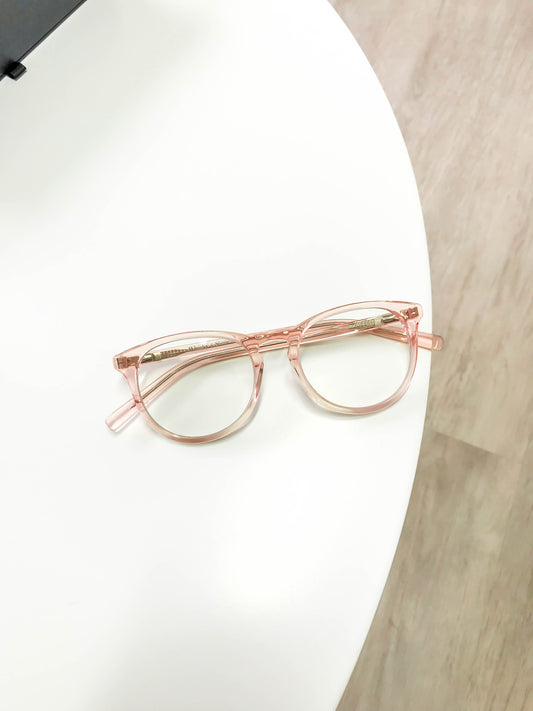 Regular price
From $47.00 USD
Regular price
$68.00 USD
Sale price
From $47.00 USD
Unit price
per